In the summer of 2019, musicAeterna embarked on the next phase of its existence as an independent, privately financed orchestra.
We plan concert series worldwide, recordings, festivals and newly created residencies, which are based on long term commitments in key cities such as New York, Paris, Vienna, London, Tokyo, Berlin, Lucerne, Moscow and St. Petersburg. These residencies in each city will offer a series of concerts, educational programs and presence for our core audience, Friends and Partners.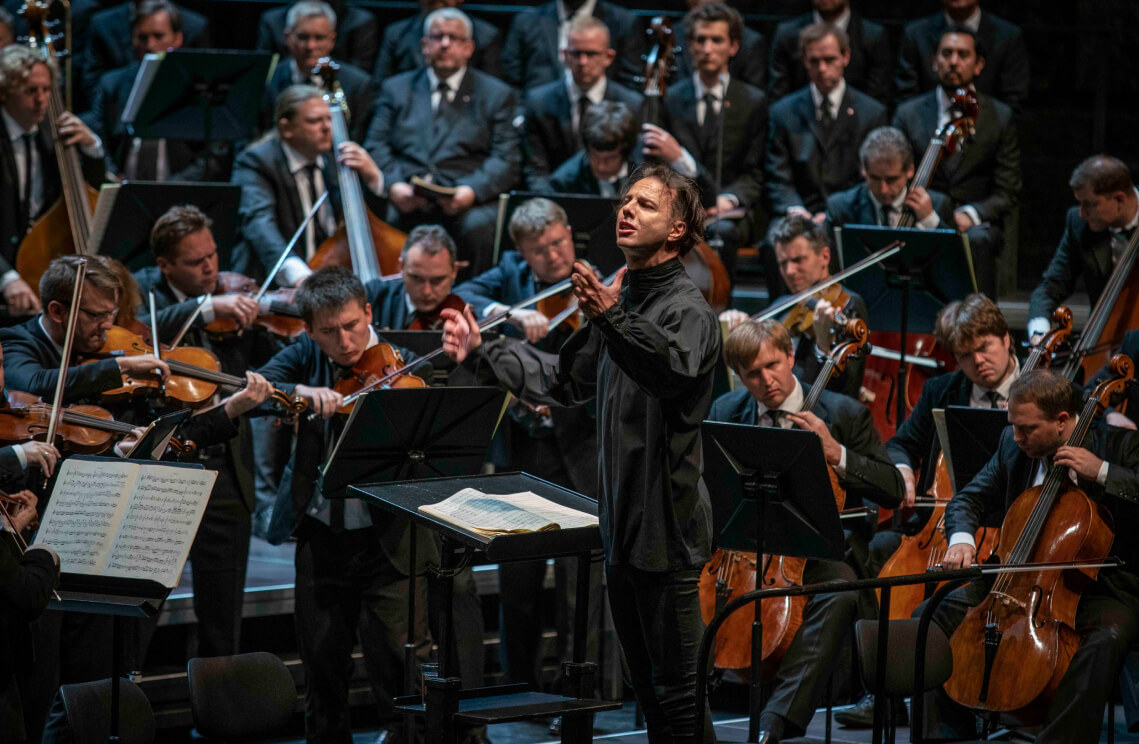 With your support as a Partner you will help the ensemble to:
Create financial security and sustainability for the ensemble and its future international tours and residencies.
Support innovative educational programs and creating impact on a local level as the ensemble embarks on international tours and residencies.
Benefits for the Partners of Teodor Currentzis and musicAeterna:
Enjoy together with your guests worldwide concerts during our tours, at residencies and festivals.
Have the possibility to host exclusive and private events for your guests around the concerts and projects you sponsor with the participation of Maestro Currentzis and the artists.
Benefit of conditions and name/logo positioning according to individual agreements.
musicAterna is immensely grateful to all its Partners for their long-standing and loyal support:
Partner of the Choir
musicAeterna byzantina
Supporting Partners:
Bergos AG
Black Corporation G. K.
Carène Foundation
Canon
iRZ Electronics