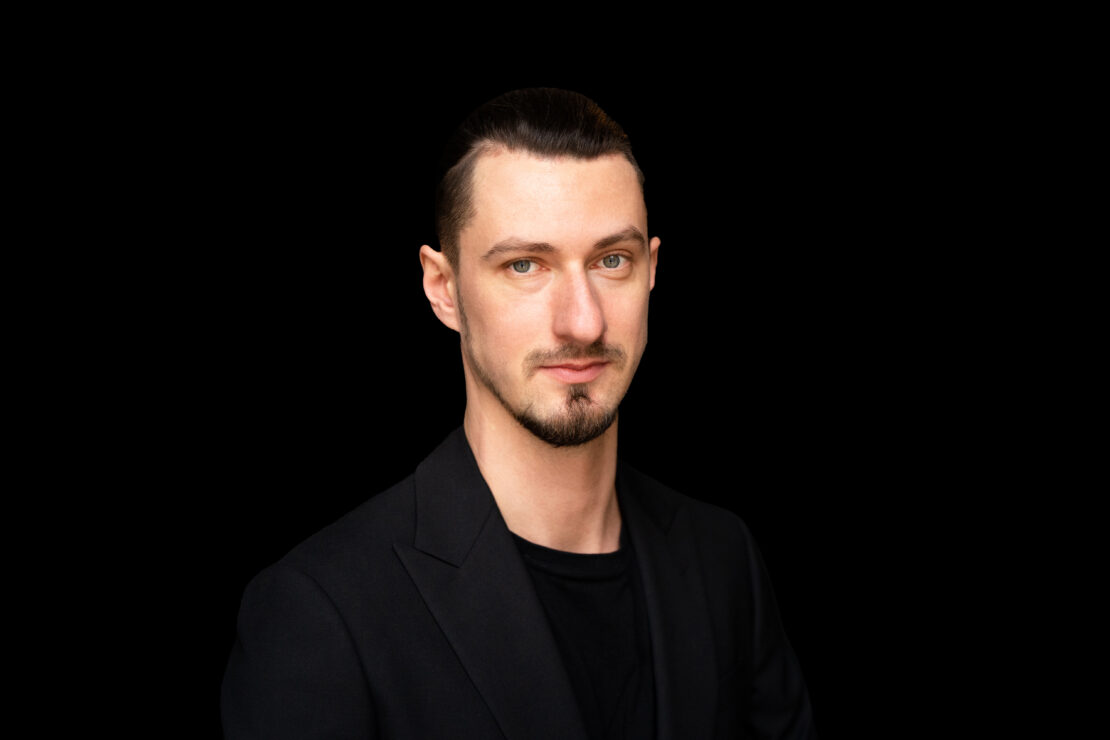 Basses
Daniil Chesnokov
In the choir since 2022
Born in Kovrov, a city in Vladimirskaya oblast'. Graduated from the department of Vocal Studies at the Moscow State Conservatory. Since 2022 is a member of the musicAeterna choir.
During the years 2011 and 2012 was a choir soloist of the Sretensky Monastery Choir, as a member of which he toured Russia, China and the USA. From 2013 to 2016 performed at Bolshoi Theatre as a participant of the Youth Opera Program. He made his debut on the stage of the Bolshoi Theatre in the role of a Flemish envoy in Verdi's opera Don Carlos. On the stage of Bolshoy he also sang Colline in La bohème, Dottore Grenvil in La traviata, Skula in Prince Igor, police officer in Boris Godunov etc. He took part in the recording of the opera The Children of Rosenthal by Leonid Desyatnikov under the conduction of Alexander Vedernikov, singing in the role of Rosenthal's second colleague.
He was a participant of the Yuri Bashmet International Music Festival in Yaroslavl and the Verbier Music Festival in Switzerland. He trained at the Academy of the La Scala Theatre in Italy, where he studied with Renato Bruson, Luciana d'Intino, Giuseppe Sabbattini and other singers. From 2016 to 2017, he completed an internship at the Komische Oper Berlin.
Over the season 2018-2019 he was a soloist of the Galina Vishnevskaya Opera Center. Since 2019, he has been actively collaborating with the National Philharmonic Orchestra of Russia, which is directed and conducted by Vladimir Spivakov.
musicAeterna choir events
+
Carl Philipp Emanuel Bach (1714 – 1788)
Magnificat for soloists, choir and orchestra, Wq 215, H.772 (1749)
Wolfgang Amadeus Mozart (1756 – 1791)
Krönungsmesse for soloists, choir and orchestra No. 15, in C major, K. 317 (1779)
Exsultate, jubilate, motet for soprano and orchestra K. 165 (1773)
The musicAeterna Orchestra and Choir
Guest soloists and musicAeterna Choir soloists
Conductor – Dmitry Sinkovsky
+
Carl Philipp Emanuel Bach (1714 – 1788)
Magnificat for soloists, choir and orchestra, Wq 215, H.772 (1749)
Wolfgang Amadeus Mozart (1756 – 1791)
Krönungsmesse for soloists, choir and orchestra No. 15, in C major, K. 317 (1779)
Exsultate, jubilate, motet for soprano and orchestra K. 165 (1773)
The musicAeterna Orchestra and Choir
Guest soloists and musicAeterna Choir soloists
Conductor – Dmitry Sinkovsky
+
Alexey Retinsky (b. 1986)
"Ty — likami tsvetov" [You Are in the Faces of the Flowers]
Mystery for Choir and Orchestra (2023, world premiere)
Sergei Rachmaninoff (1873 – 1943)
Vespers for viola, tenor and mixed choir, Op. 37 (1915)
The musicAeterna Choir
Conductor – Teodor Currentzis