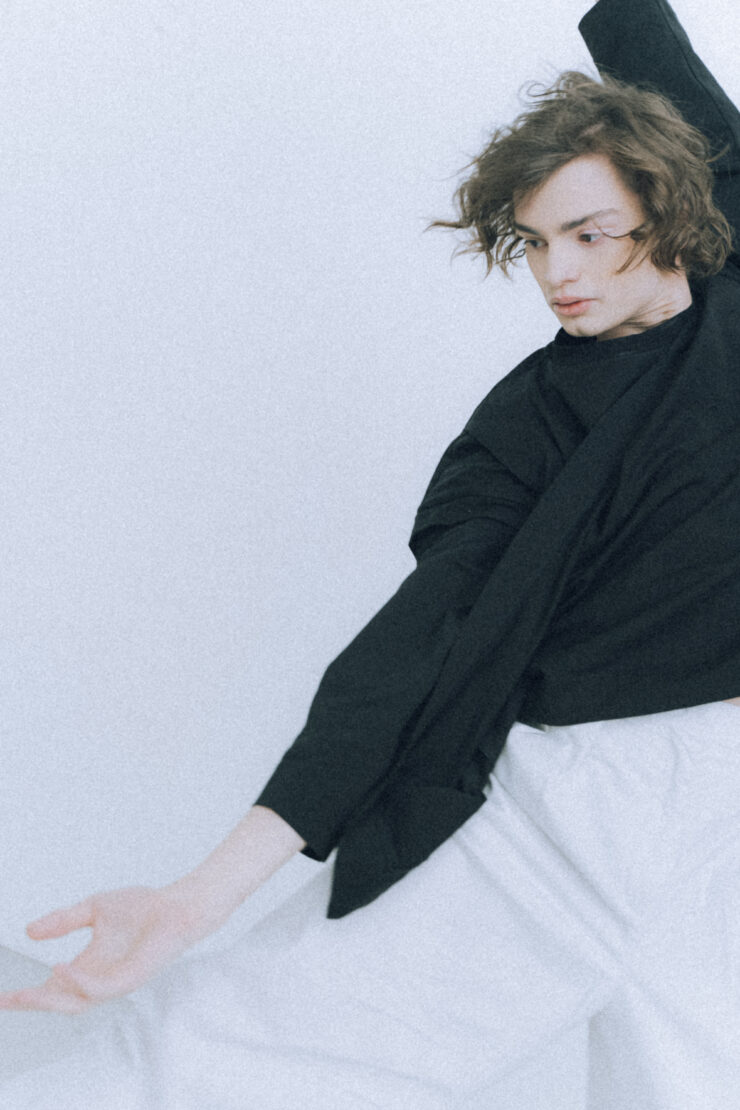 Maksim Klochnev
Artist with MA Dance since 2022
Maksim Klochnev graduated from the Herzen State Pedagogical University in 2019 majoring in Choreographic Art. He studied with Tatiana Tarabanova, Svetlana Nikolayeva, Tatiana Gordeyeva, Volya Vakha, Andrey Bosov.
He participated in choreographic festivals and competitions in Greece, Latvia, Sweden and Russia. He danced in the troupe of Aleksandr Chelidze (stage production "Waves") and the troupe of the Inner Company by choreographer Konstantin Keikhel. He taught at the "Russian Ballet College" in Genoa (Italy). He regularly participates in independent productions of choreographers Nanine Linning, Aleksandr Chelidze, Polina Mitryashina, Olga Vasilyeva, Vladimir Varnava.
In 2019 he received a special Grand Prix for performing skills at the Riga Spring competition. In 2023, he was nominated for the National Theatre Award "Golden Mask" for his male role in the play "Adam and Eve" by the independent project VasilyevaDanceCo (choreographer Olga Vasilyeva).
YOUR HOMETOWN
Zaporizhzhia
THE AUDIO TRACK LAST LISTENED TO
Benedicte Torget, Øystein Sevåg — Contact
A LANDMARK PERFORMANCE
AfterLight choreographed by Russell Maliphant to music by Eric Satie
FAVOURITE COMPOSER
Steve Reich
YOUR "GO-TO BOOK"
Eric Berne "Games People Play"
WHAT IS MOVEMENT FOR YOU?
Honest communication.
WHAT DOES MUSICAETERNA DANCE MEAN TO YOU?
I like that there are many creative people here with different views and beliefs who at the same time adhere to the same goal. In the utopian sense, the ideal team should be like this. Different beliefs contribute to one's development as a person, and a common goal determines the process to creation.