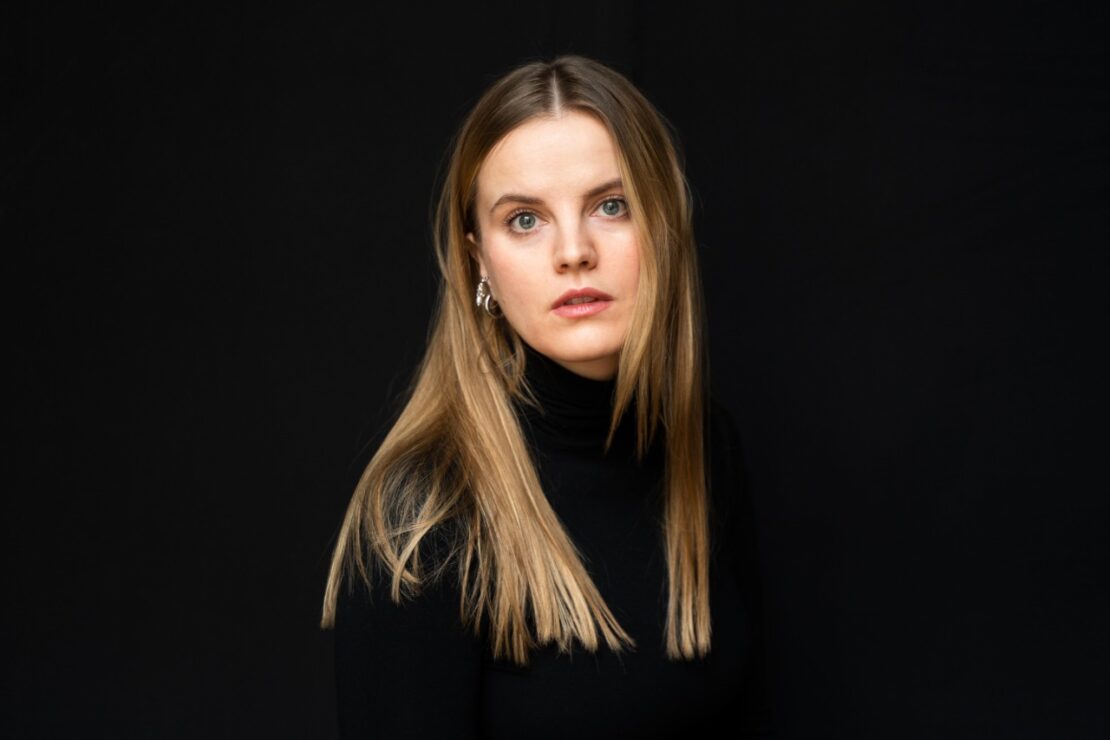 Sopranos
Ekaterina Dondukova
In the choir since 2018
She began her musical education at the Piano Department of the Republican Gymnasium-college under the Belarusian State Academy of Music, simultaneously studying choral conducting and music theory.
In 2009, she entered the Gnessin State Musical College, Faculty of Choral Conducting (class of Elena Kuznetsova, Honoured Cultural Worker of Russia).
Concurrently, she studied opera singing under Lyudmila Magomedova (People's Artist of Russia, soloist of the Bolshoi Theatre of Russia) and also performed in the chamber ensemble of the Moscow Conservatory Choir.
After graduation, she entered the Moscow State Tchaikovsky Conservatory, Department of Opera, Orchestral and Choral Conducting (class of Professor Stanislav Kalinin, Honoured Worker of Arts of Russia).
In 2012, she created the music for the production "Zhenshchina i front" at the Hungarian Cultural Centre of the Consulate General of Hungary in St. Petersburg. She also collaborated as a composer with the Meyerhold Centre in Moscow ("Pesn' Lyubvi", Natasha's Dream) and the Telpa-Daugavpils festival in Latvia (Es skrienu).
In 2015-2016, she collaborated with the ensemble Capella'415, including performances of solo cantatas by Georg Philipp Telemann.
In 2016-2018, she worked at Philipp Chizhevsky's ensemble Questa Musica, with which she performed the opera series Drillalians (Episode III: Alexey Sioumak), Igor Stravinsky's The Wedding and Mass, Alfred Schnittke's Choir Concerto, George Frideric Handel's Messiah oratorio, Henry Purcell's The Fairy-Queen, works by Arvo Pärt, John Taverner, and Johannes Brahms.
She played Octavia in Dmitri Kourliandski's opera "Octavia. Trepanation" (directed by Boris Yukhananov) at the Stanislavsky Electrotheatre and Muziekgebouw (Holland Festival, Amsterdam).
In 2018, she joined Teodor Currentzis and the musicAeterna choir. As a soloist, she has participated in several projects, including the first performance and recording of Alexey Retinsky's Rex Tremendae and score for Medea, Bernhard Lang's Songbook I, and Alexander Knaifel's vocal cycle A Silly Horse.
WHEN YOU GO UP THE STAGE, DO YOU FEEL ANY CHANGES DEEP INSIDE?
When we are on stage, we get rid of anything unnecessary; but at the same time, we discover thoughts and emotions that we hardly ever encounter in everyday life. This way, a concert is always an introspective search for one's own nature.
ARE CONCERTS EXHAUSTING OR INSPIRING?
Both. The night after the concert, you crash down in bed seemingly exhausted — but then you cannot fall asleep till 6 a.m. because you are overwhelmed with emotions, you want to create and bring ideas to life. What you really want after the concert is to have three more concerts.
BEFORE YOU BECAME A MUSICIAN, HAD YOU CONSIDERED A DIFFERENT CAREER?
I played tennis in my childhood and greatly enjoyed it. However, music had become a part of my life even earlier. I had been studying at music school since I was 4. We were taught to love music there, not just to play it. This love has accompanied me through all my life.
WHAT MUSIC DO YOU LISTEN TO AT HOME?
I am a passionate person: once I have heard a beautiful song, I can listen to it on repeat over and over. At the moment, I have several playlists with music ranging from 80s' pop and 60s' psychedelic rock to techno and electronic music — with an occasional Handel's overture thrown in.
WHAT KIND OF MUSIC OR SOUNDS COULD YOU LISTEN TO INFINITELY?
Music is a form of data, so it cannot be consumed infinitely. There is, of course, deep and beautiful music that warrants listening to on repeat. Then again, there is "impossible" music: listening to it even once is a big deal. Tchaikovsky's Symphony No.6 is such an example. Lastly, sometimes all you really want is silence.
musicAeterna choir events
+
Carl Philipp Emanuel Bach (1714 – 1788)
Magnificat for soloists, choir and orchestra, Wq 215, H.772 (1749)
Wolfgang Amadeus Mozart (1756 – 1791)
Krönungsmesse for soloists, choir and orchestra No. 15, in C major, K. 317 (1779)
Exsultate, jubilate, motet for soprano and orchestra K. 165 (1773)
The musicAeterna Orchestra and Choir
Guest soloists and musicAeterna Choir soloists
Conductor – Dmitry Sinkovsky
+
Carl Philipp Emanuel Bach (1714 – 1788)
Magnificat for soloists, choir and orchestra, Wq 215, H.772 (1749)
Wolfgang Amadeus Mozart (1756 – 1791)
Krönungsmesse for soloists, choir and orchestra No. 15, in C major, K. 317 (1779)
Exsultate, jubilate, motet for soprano and orchestra K. 165 (1773)
The musicAeterna Orchestra and Choir
Guest soloists and musicAeterna Choir soloists
Conductor – Dmitry Sinkovsky
+
Alexey Retinsky (b. 1986)
"Ty — likami tsvetov" [You Are in the Faces of the Flowers]
Mystery for Choir and Orchestra (2023, world premiere)
Sergei Rachmaninoff (1873 – 1943)
Vespers for viola, tenor and mixed choir, Op. 37 (1915)
The musicAeterna Choir
Conductor – Teodor Currentzis