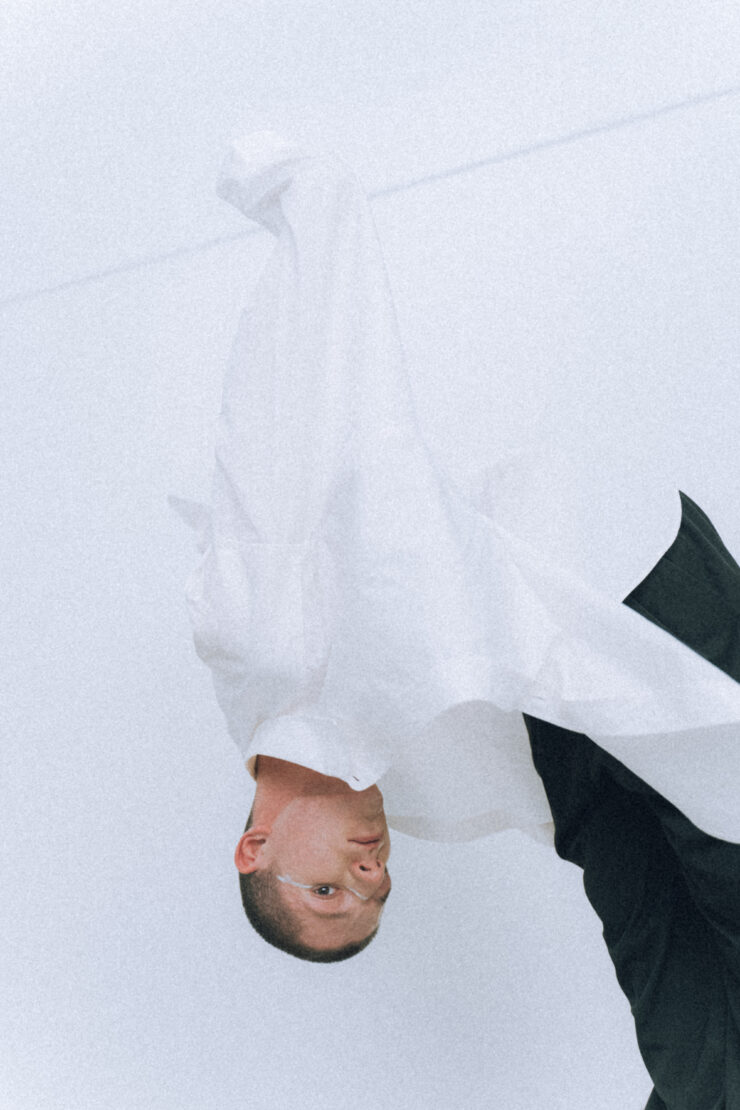 Timur Ganeyev
Artist with MA Dance since 2022
Timur Ganeyev studied ballroom dancing and breaking. In 2018 he joined the St. Petersburg branch of the All-Russian breakdance team footworchestvo. He has participated in many independent dance projects, including those created by the experimental choreographer Denis Rublev.
THE AUDIO TRACK LAST LISTENED TO
Jefferson Airplane — White Rabbit
FAVOURITE IN FILMS
The role of Joaquin Phoenix in the film "The Master" by Paul Thomas Anderson.
WHAT IS MOVEMENT FOR YOU?
It is a constant of life, regardless of the quality of movement. A way of transmitting the inner and reflecting the outer, a way of dressing the sensual component when words are few or they are not needed. It is a place where you are enough without external objects and circumstances.
WHAT IS MUSICAETERNA DANCE?
Within the troupe, everyone has their own approach and worldview. Everyone is different, and that is fascinating. The symbiosis of these individuals allows it to expand the boundaries for all artists, and the choreographer and director contribute to this. We interact with the orchestra and the choir, immersing ourselves in other arts besides dance. All this, together with the opportunity to express yourself on the big stage, allows you to maximize your potential.