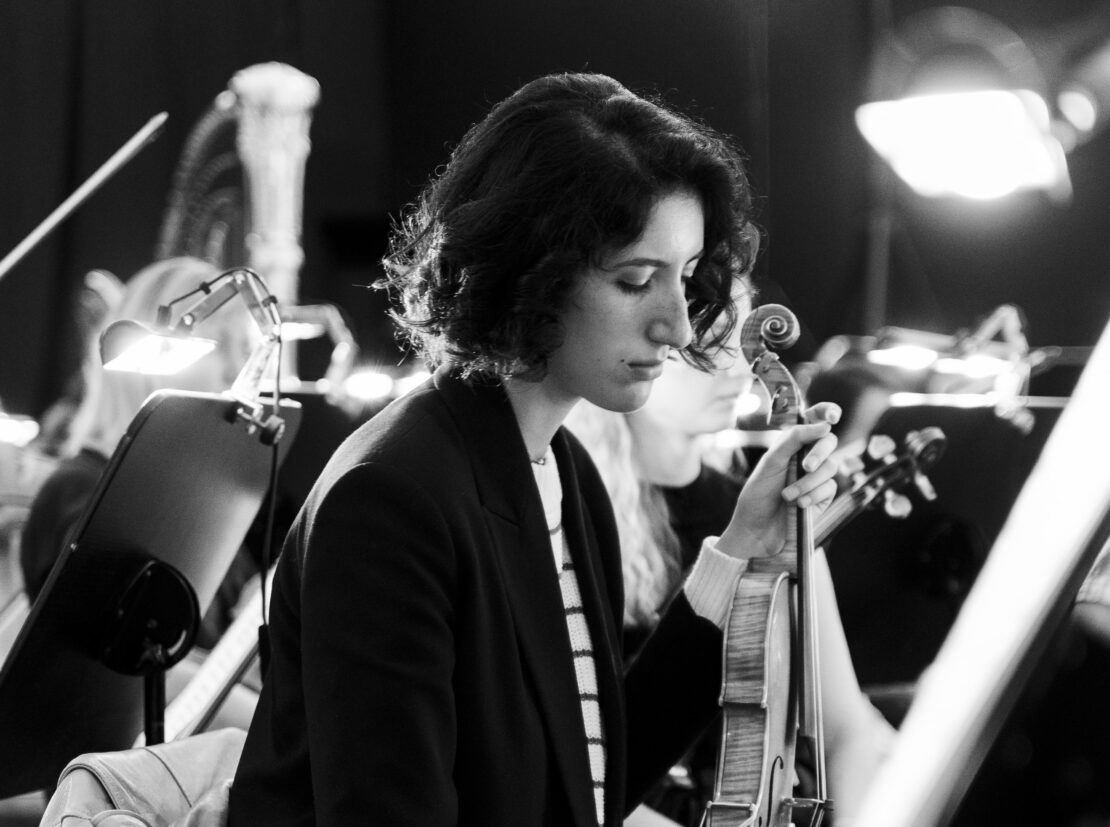 First Violins
Yana Shchegoleva
In the orchestra since 2022
Yana Shchegoleva graduated from the Children's Music School and the Academic Music College at the Moscow State Tchaikovsky Conservatory (Associate Prof. M.I. Keselman's class), Moscow State Tchaikovsky Conservatory including an internship (M. I. Keselman's classes). From 2017 to 2018 she studied at the Mendelssohn University of Music and Theatre in the class of Prof. Erich Höbarth (Leipzig). She has been working in the musicAeterna orchestra since 2022.
In 2018 and 2021 she was the II prize winner at the All-Russian Competition of Symphony Orchestra Musicians (Moscow).
From 2018 to 2022 she worked as the concertmaster of the second violin group at the Russian National Youth Symphony Orchestra (Moscow).
musicAeterna orchestra events