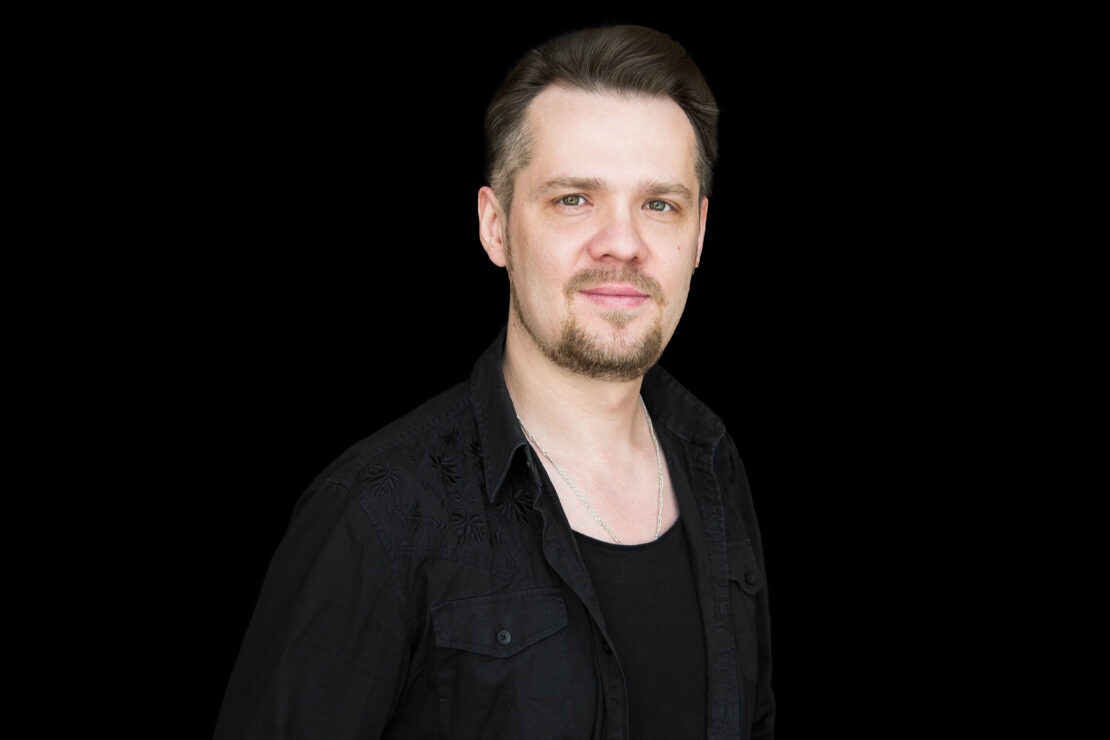 Tenors
Artyom Volkov
In the choir since 2012
Artem Volkov was born in 1985 in Vladimir, Russia.
He is a graduate of the Tchaikovsky Moscow State Conservatory with a specialty in choir singing, conducting, and being a chorus master at an academic choir.
In 2005–2010, Artem Volkov was a soloist at the Moscow Conservatory Chamber Choir (conducted by B.G. Tevlin) and collaborated with M. Pletnev, V. Fedoseev, J. Kakhidze, V. Gergiev, A. Sladkovsky, V. Yurovsky, T. Currentzis, and A. Spalding.
In 2009–2012, he was a choir singer and soloist at the Cathedral of Christ the Saviour. In 2008–2011, he was a soloist at the "CoffeeTime" a cappella band.
In 2010–2012, Artem Volkov was a soloist and artistic director of the "Jam&Mix" a cappella ensemble. In 2014–2017, he was a soloist at the "Masters of Choir Singing" choir. He is a full-time member of the "Intrada" and "Questa Musica" vocal ensembles. Since 2020, he is the music director and vocalist at "Elegant Music Band".
Since 2012, Artem Volkov has been a member of the musicAeterna choir.
CAN YOU IMAGINE BEING ANYTHING ELSE BUT A MUSICIAN?
I have thought about that in fact. There's no reason for anyone not to study something for a year, get a job, then start studying something new a couple of years later. While you're young, you can try all sorts of things and keep experimenting. You can change jobs, cities, professional areas. Why not? We're free to go anywhere we want: to the right, to the left, to the forest, to the river. Why should we stay in one place and think it's the only place we should be in?
WHAT IS YOUR LIFE'S FUTURE DIRECTION?
I have an idea to start a jazz band. I'm thinking over the details together with a piano player, and we're looking for other members. I don't know what happens next. You choose a way, follow it, and then take a sharp turn in a completely different direction.
WHAT CONCERT HAS BEEN THE MOST MEMORABLE ONE TO YOU?
I guess the earliest ones I took part in as a child were the most memorable. Just imagine: you come to another country as a child, your parents are far away, and there's a great responsibility bestowed upon you. You leave your comfort zone and start viewing the world from a different angle. You get new ideas, independent thoughts and desires.
WHAT IS YOUR DREAM?
Ever since my childhood, I've been dreaming of everyone to be happy. That's possible to achieve. One should keep making an effort and find joy in any positive result.
WHAT DO YOU FIND JOY IN?
Anything, really. Even a failure can yield some positive experience. You can learn something about yourself, get better as a person, and help someone in the process.
musicAeterna choir events
+
Alexey Retinsky (b. 1986)
"Ty — likami tsvetov" [You Are in the Faces of the Flowers]
Mystery for Choir and Orchestra (2023, world premiere)
Sergei Rachmaninoff (1873 – 1943)
Vespers for viola, tenor and mixed choir, Op. 37 (1915)
The musicAeterna Choir
Conductor – Teodor Currentzis