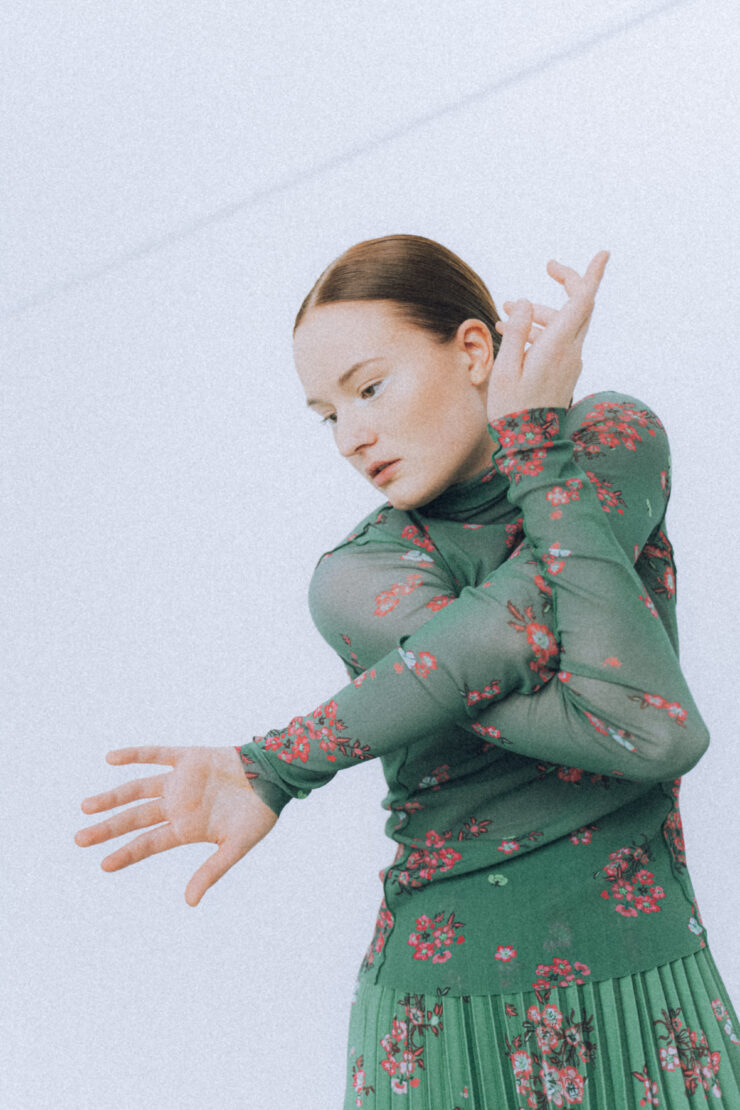 Elena Lisnaya
Artist with MA Dance since 2022
From 2012 to 2016 she studied at Sokolovsky Gomel State College of Arts; then at the Belarusian State University of Culture and Arts (2016–2020). She had internships at the P.A.R.T.S. School of Contemporary Dance at the "Modern Dance in Europe: Development Trends" (Brussels, 2018) programme, as well as at the University of the Arts Helsinki, the Latvian Academy of Arts, Stockholm University of the Arts and the Institute of Fine Arts of Tallinn University at the programme "Modern Choreography in the Baltic States and Scandinavia" (2020).
She is the laureate of the International Festival of Modern Choreography IFMC (Vitebsk), the international choreographic competition "Riga Spring" (Riga), Makhmud Esambayev International Solo Dance Festival competition (Grozny), and others.
From 2012 to 2016 she worked as a soloist of the dance company "X-periments" by Valentin Isakov (Belarus, Gomel). From 2016 to 2021 she worked as a dancer at the D.O.Z.SK.I. Theatre of Modern Choreography (choreographer Dmitry Zalessky), and choreographer and performer of solo miniatures at international contemporary dance festivals. She is a choreographer and dancer in Mikhail Kaminsky's Contemporary Dance Workshop at the Belarusian State University of Culture and Arts. In 2022 she acted as a performer in the filming of a movie dance in the "Cinema Dance Production" (directed by Maria Ponomareva. Belarus, Minsk).
THE AUDIO TRACK LAST LISTENED TO
Coldplay — We All Fall In Love Sometimes
A LANDMARK PERFORMANCE
"The Shining Abyss" directed by James Thierre
FAVOURITE CHOREOGRAPHERS
Alexander Ekman, Jiří Kylián, Mats Ek
YOUR "GO-TO BOOK"
Haemin Sunim "The Love of Imperfection"
WHAT IS MOVEMENT FOR YOU?
It is the pairing of consciousness with emotional and somatic intelligence.
AN EPISODE FROM REHEARSAL
Interesting creative interactions arise with musicians. Once during a break an improvised dance-vocal jam happened. I always admire this kind of spontaneity.
WHAT DOES MUSICAETERNA DANCE MEAN TO YOU?
For me, it's not just a project — it's life. Life is like the opening of a white flower bud. Interaction with talented people, the opportunity to offer and accomplish, to use existing skills and develop new ones — all this has a special value for me.