At the start of the year, Teodor Currentzis and musicAeterna join forces with a suite of international soloists (Simone Kermes, Anna Kasyan, Kenneth Tarver and others) to record the third album for Sony Classical: Mozart's "Cosi fan tutte" opera.
As soon as the recording is done, the orchestra meets soloist Christopher Taylor to perform three of Mozart's works: Fantasia for piano in C minor, Concerto No.24 for piano and orchestra, and Symphony No.36. On January 30, this programme is presented by Teodor Currentzis and the Vienna Philharmonic orchestra at Mozart's Week in Salzburg.
In February and March, the orchestra and choir are featured along with other performers of the Perm Opera and Ballet Theatre to present four productions at the "Golden Mask" festival: Mozart's "Cosi fan tutte", Dusapin's "Medeamaterial", Stravinsky's "Les Noces" ballet, and the "Towards Diaghilev" choreography night. The theatre becomes a laureate of four "Masks", two of which are awarded personally to Teodor Currentzis.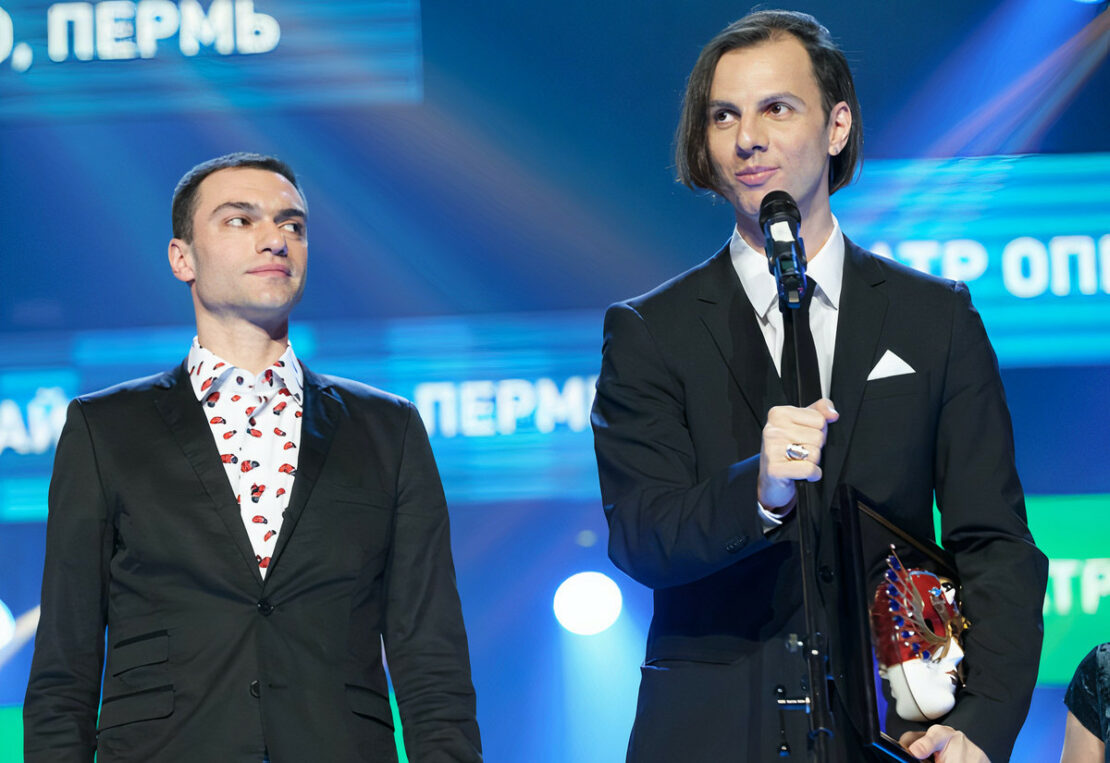 In late April and early May, another instalment of "Sacred Music Days" takes place in Perm. The event culminates with two Easter concerts. On the first day, Brahms's "German Requiem" is performed; this is followed by a performance of "Matthaeus Passion" by Metropolitan Ilarion (Alfeev) on the next day.
At the end of May, Perm hosts the second Diaghilev Festival directed by Teodor Currentzis. The main events of the festival are Romeo Castellucci's "The Four Seasons Restaurant", Israel Galván's "LO REAL/ LE RÉEL/ THE REAL", and Prokofiev's "Romeo and Juliet" choreographed by English classic Sir Kenneth MacMillan. Stravinsky's "Rite of Spring" rounds up the festival: this way, Teodor Currentzis and the Festival orchestra (featuring Russian and European musicians) celebrate 100 years since the iconic piece's premiere.
The Perm opera season is opened with the premiere of "Indian Queen", a semi-opera written by Henry Purcell and directed by Teodor Currentzis and Peter Sellars. This co-production with Teatro Real (Madrid) was initiated by Gerard Mortier.
In October, Teodor Currentzis and musicAeterna make their debut at the Ruhrtriennale arts festival in Germany. "The Rite of Spring" by Stravinsky and "The Riot of Spring" by Kurliandsky are performed at Jahrhunderthalle in Bonn. After this, the orchestra moves on to Cologne to record "The Rite of Spring" for Sony Classical.
In October, the theatre goes on a long tour in Madrid. The ballet troupe presents "Chout" and "Les Noces". The final performance of the "Indian Queen" semi-opera series is aired by Mezzo; later on, this recording will be published on DVD.
With the New Year's Eve approaching, a new project is started at the theatre: a series of concert performances of well-known operas. The first ones in line are Wagner's "The Flying Dutchman" and Strauss's "The Bat"; both feature the musicAeterna orchestra and choir.