In March, the musicAeterna orchestra goes on tour with a programme consisting of Rameau's "Sound of Light" and Prokofiev's "Romeo and Juliet". The tour of European capitals begins with a debut at Klara Festival in Brussels and ends with another debut at the Easter festival in Lucerne. Led by Teodor Currentzis, musicAeterna becomes a regular participant of those festivals, with the European tour happening every spring.
The IXth Diaghilev festival happens in May, opening with the premieres of Shostakovich's "Orango" and "Hypothetically Murdered" (directed by Teodor Currentzis and Alexey Miroshnichenko). At the event's conclusion, the Festival orchestra performs music by artist-in-residence Leonid Desiatnikov along with Mahler's "Symphony No.5".
In June, Teodor Currentzis and Peter Sellars present the premiere of "Iolanta / Persephone" at the Aix-en-Provence festival, where the musicAeterna choir also performs a concert programme consisting of works by Tchaikovsky, Purcell and Stravinsky.
Aix-en-Provence Festival
Aix-en-Provence Festival
Aix-en-Provence Festival
Aix-en-Provence Festival
The musicAeterna orchestra concludes the "All Symphonies by Beethoven" cycle at the Perm Opera.
Due to the triumphant debut at the Bremen festival opening in August with a programme consisting of music by Beethoven, Brahms and Mendelssohn (with Patricia Kopatchinskaja as the soloist), Teodor Currentzis is able to establish a partnership between musicAeterna and Musikfest Bremen.
The orchestra dedicates the start of the new season to Wagner. Together with Ruhrtriennale intendant Johan Simons, Teodor Currentzis releases "Rheingold" in Bochum. The piece is a profound exploration of the balance among opera, theatrical performance, installation art, and ritual.
Opera "The Rhine Gold". RUHRtrienalle
Opera "The Rhine Gold". RUHRtrienalle
Opera "The Rhine Gold". RUHRtrienalle
RUHRtrienalle
In October, the inaugural symphonic "enigma concert" happens on the Perm stage with Polina Osetinskaya making a guest appearance.
October 9 is the date of the new Sony Classical release by Teodor Currentzis and the musicAeterna orchestra: Stravinsky's "Rite of Spring".
In November, Teodor Currentzis and the musicAeterna orchestra present the concert performance of the "Mozart – Da Ponte Trilogy" at Konzerthaus Dortmund (Germany). Immediately after the German tour, the "Don Giovanni" opera is performed at the "Diaghilev. P.S." International Art Festival in Saint Petersburg.
"The Sound of Light" (a recording of Rameau's music) makes the "Best Classical Music Recordings 2015" list published by The New York Times.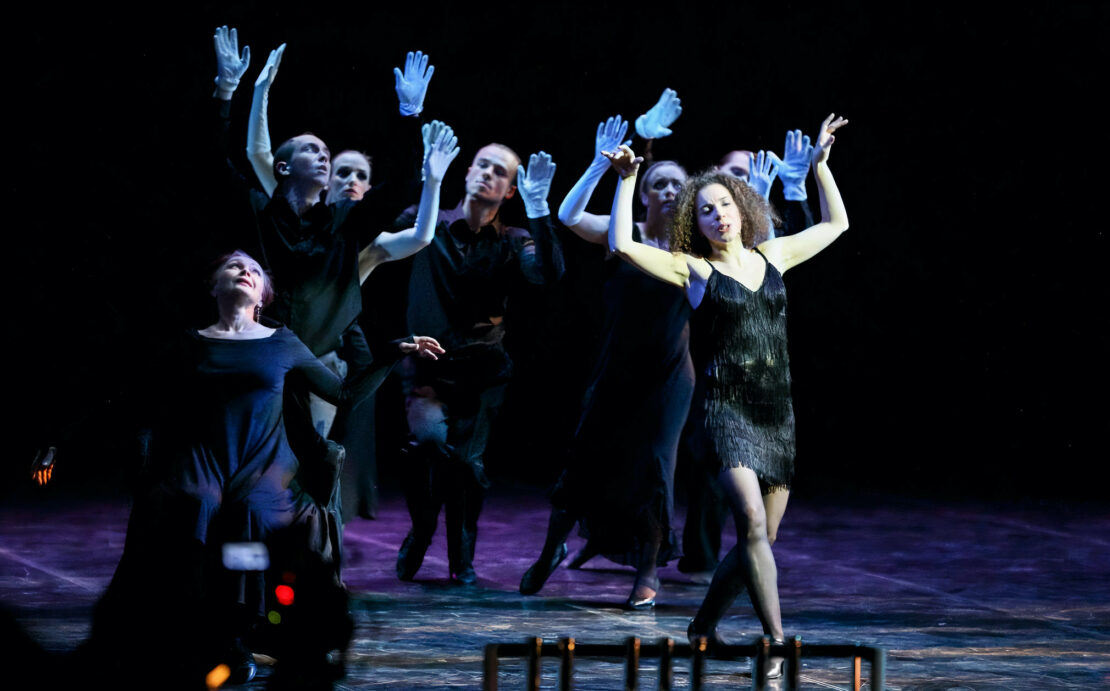 On New Year's Eve, musicAeterna presents Weill's "Happy End" opera in Perm.