In February, Teodor Currentzis and musicAeterna perform Purcell's "Dido and Aeneas" opera along with Handel's "Dixit Dominus" psalm in Perm. The same programme is then performed at Berliner Philharmonie, in Athens, in Paris, and in Lisbon. The press and the audience give high praise to the performances: "This February's tour by Teodor Currentzis and musicAeterna is equal in its impact to the Western debut of Diaghilev's troupe. The European audience has been presented with its musical legacy in an avant-garde Russian interpretation."
February also witnesses the first release by musicAeterna and Teodor Currentzis on Sony Classical: "Le nozze di Figaro" from the Mozart – Da Ponte trilogy.
In February and March, the theatre goes to Moscow once again to participate in the "Golden Mask" festival, presenting "The Second Detail" (a ballet choreographed by William Forsythe) along with Mozart's "Le nozze di Figaro". Hammerklavier player Maxim Emelianychev receives the festival award for his "sense of style and incredible, mesmerizing precision" in his performance of Mozart's opera.
In late April, Teodor Currentzis and musicAeterna share the Perm stage with violinist Patricia Kopatchinskaja to play their first concert together. The programme includes Tchaikovsky's Concerto for violin and orchestra and Symphony No.4. Within three days since the concert, the musicians record part of the programme for Sony Classical.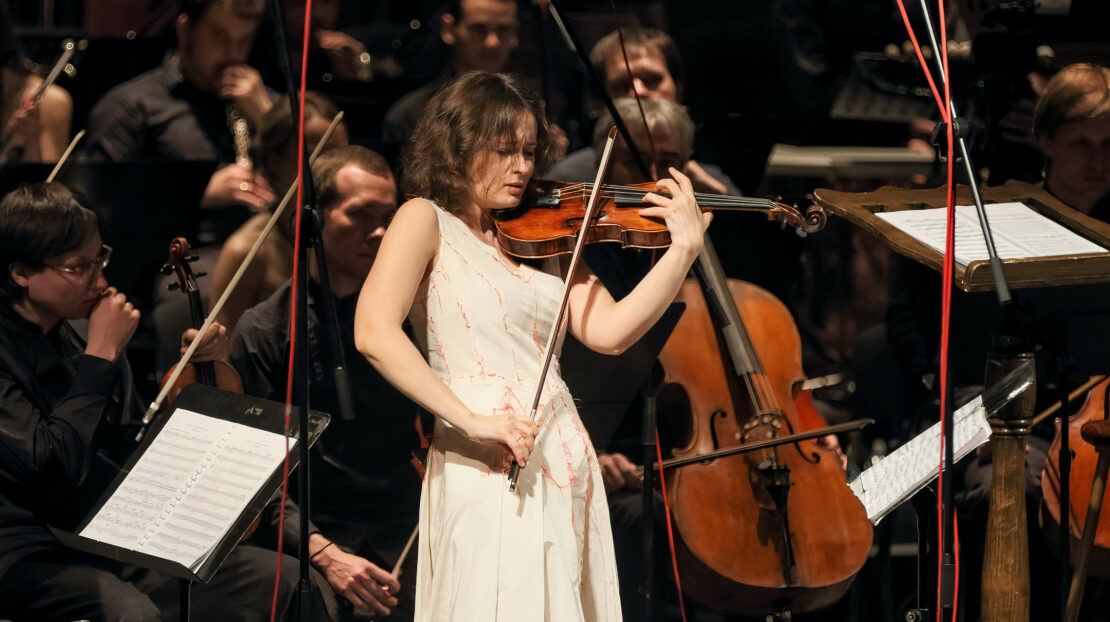 At the beginning of May, Perm hosts the Russian premiere of Schubert's "Winterreise" vocal cycle reworked by Hans Zender. Performed by tenor Boris Rudak and the chamber line-up of musicAeterna (conducted by Teodor Currentzis), the cycle is accompanied by video materials prepared by director Alexey Romanov, a native of Perm.
On June 18, the Diaghilev Festival is opened by a night of one-act ballets called "The Century of Dance: Stravinsky — Balanchine". Over 12 days of the festival, audience members are offered to attend 17 concerts, 2 exhibitions, 3 ballets, and 2 operas (including the world premiere of Dmitry Kurliandsky's "Nosferatu" set to the libretto by Dimitris Yalamas). The Festival orchestra is conducted by Teodor Currentzis; the troupe performs Mahler's "Symphony No.3" to conclude the event. This concert sets the tradition of performing the Austrian composer's symphonies at the end of each Diaghilev Festival.
Don Giovanni © Anton Zavyalov
Don Giovanni © Anton Zavyalov
Don Giovanni © Anton Zavyalov
Don Giovanni © Anton Zavyalov
September witnesses the end of the "Mozart – Da Ponte trilogy in Perm" project and the subsequent start of Beethoven's symphony cycle. The "Don Giovanni" opera premieres in the same month, directed by Teodor Currentzis and Valentina Carrasco. All of Beethoven's symphonies are performed by musicAeterna; conductors are Teodor Currentzis, Martin Sandhoff, Masaaki Suzuki, Valentin Uriupin, Artyom Abashev and Pyotr Beliakin.
At the end of October, Perm Opera soloists, musicAeterna and conductor Artyom Abashev perform Weinberg's "Passenger" opera to commemorate the victims of political repression. In mid-November, members of the theatre troupe and conductor Andrey Danilov present concert versions of Mascagni's "Cavalleria Rusticana" and Puccini's "Sister Angelica".
The "Golden Mask" festival in Moscow opens with the record-setting "Indian Queen" opera at the end of December. According to the audience, "this is the most triumphant "Golden Mask" opening to date."